50 Tips for Anyone Building a New Construction Home

It's always exciting to build a new construction home! Of course a process this big and expensive comes with a lot of stress and anxiety. You can help ease some of the stress of building a new construction home by simply planning ahead. Planning for a new home can take months or even years.
Most people fortunate enough to be able to build a new construction home consider it their dream home, one filled with all the bells and whistles they've seen in magazines or admired on television. To make the home building process an exciting and fulfilling experience read as much as you can and do your homework!
Spend time researching the latest building trends and materials. Talk to people in the real estate and home building industry, do extensive online research and ask lots of questions. In the end, you will be thankful you spent so much time preparing to ensure your new construction home really is a dream come true!
50 Tips For Building A New Construction Home
Whether you're building a sprawling new construction ranch home, a traditional two-story home or a cozy cottage in the woods, please take a few minutes to read through my 50 helpful tips for building a new construction home.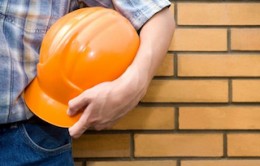 1. Check References From Your New Construction Home Builder
2. Hire Your Own Structural Engineer
3. Have A Professional Attorney Review The Contract
4. Fully Examine The Complete Home Builders Warranty
5. Choose Your Homesite Carefully
6. Talk To The Neighbors
7. Shop Around For Financing
8. Set A Realistic Budget
9. Make A Priority List & A Wish List
10. Ask What The Builder Includes In The Base Price
11. Ask What The Builder Charges Extra For
12. Ask What Fee The Builder Charges To Build The Home
13. Examine The Cost Estimate Line-by-Line
14. Work With A Certified Architect To Design The Floor Plan
15. Mentally Walk Through The Floor Plan (Over And Over Again)!
16. Examine The Natural Light & Window Sizes (Consider Views)
17. Understand The Property Boundaries
18. Consider A Walkout Or Lookout Basement
19. Protect Mature Or Old Growth Trees On The Property
20. Research The School District & Property Taxes
 21. Expect To Spend More
22. Take Time To Build It RIght
23. Be Flexible
24. Don't Build The Most Expensive Home In Your Neighborhood
25. Plan For Outdoor Living Space
26. Include Energy Efficient Features
27. Enhance Bedrooms With Tray Or Vaulted Ceilings
28. Position The Laundry Convenient To Bedrooms
29. Create Wide Walkways & Stairways
30. Include A Walk-In Pantry
Single-story ranch homes are gaining in popularity.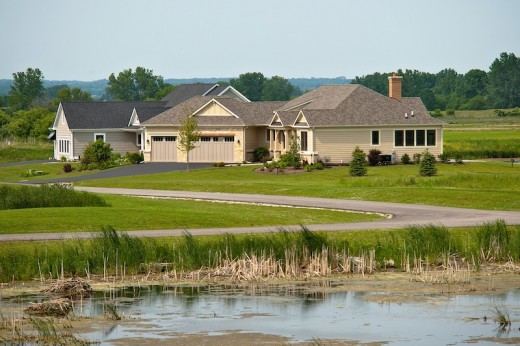 31. Allow Ample Work Spaces In The Kitchen
32. Reconsider High-Maintenance Materials (Marble, Stainless, Natural Stone)
33. Whenever Possible Use Low Or Maintenance-Free Building Components
34. Price Compare & Purchase Fixtures Online (Lighting, Plumbing, Blinds)
35. Invest In Great Closet Storage Systems
36. Enhance Walls With Sconce Lighting
37. Add Ambiance With Dimmer Switches
38. Make Sure Porches Are 6′ Deep Or More (For Furniture)
39. Include Outlets Outside & On Roof Line (For Holiday Lights)
40. Include Space For Your Hobbies (Craft Room, Extra Garage Space, Garden)
Tour this new construction ranch home by Rock Creek Homes.
41. Don't Skimp On The Details
42. Ceilings Should Be At Least 9 Feet High
43. Enhance The Home With Unique Trim & Moldings
44. Consider Some Extra Conduit Behind Walls For Future Electrical
45. Plan Smart For Outlet Locations (Computer, Coffee Maker, Modem, TV, Etc)
46. Insulate, Insulate, Insulate
47. Know That Adding Something Later Will Always Cost More
48. Go To Home Shows To Get Ideas & Take Pictures
49. Stay Organized With A Binder For Paperwork & Save All Correspondence
50. Remember, If Designed Right, A Great Home Doesn't Have To Be Huge
Have you built a new home? What would you add to this list?
If you have built a new construction home and would like to share tips based on your experience, please share with us in the comment section below.
Cite: https://goo.gl/A2gcyo